Syntegra Consulting has successfully undertaken an Air Conditioning Inspection Ivy House, in St Albans. Ivy House is a 3 storey office building with an installed air conditioning rated cooling capacity of 164kW.
The undertaking of an ACI (Air Conditioning Inspection) is a legal requirement according to article 9 of the Energy Performance Building Directive in England and Wales. Air Conditioning Inspections are mandatory for all buildings with installed systems with rated cooling output greater than 12kW. The air conditioning inspection consisted of a site inspection and the production of the Air Conditioning Inspection report, which presents the site inspection findings and the recommendations for improving the system's energy efficiency in order to save energy and reduce carbon emissions.
Ivy House lies under the packaged cooling systems assessment since it has a number of VRV air source heat pumps and single DX split systems installed. Each of the VRV systems consisted of a Daikin VRV outdoor unit and indoor fan coil units. The ground, 1st and 2nd floors open plan and cellular office areas were served by the VRV systems. The single split systems served additional office areas and auxiliary areas at all levels. The air conditioned office areas on each floor are served by indoor fan coil units, which are connected to the VRV and single split condensers on the roof, via insulated refrigerant pipework.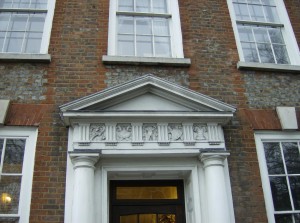 Syntegra consulting has managed to identify areas of improving the energy efficiency further of the building's air conditioning system. Recommendations were made in upgrading AC equipment and control methodology. In addition, Syntegra investigated in improving the AC system's efficiency further by recommending the use of LED lighting. LED lighting is the most energy efficient lighting technology compared to conventional technologies. Furthermore, LED lighting generates minimum heat, which helps reducing a building's cooling load from lighting. Therefore, LEDs not only reduce the lighting electricity cost, but also the AC (air conditioning) cost of electricity due to reduced heat gains (cooling load).
For more information on Air Conditioning Inspections and FREE LED Lighting Feasibility Studies, please contact Syntegra Consulting on T: 08450 091625 and Email: mail@syntegra-epc.co.uk