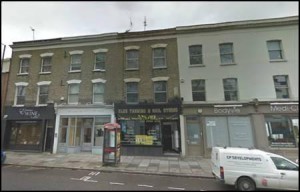 Syntegra Consulting Ltd has been appointed as energy consultants to produce an energy strategy for the scheme at 133-135 Kew Road, Richmond, London, TW9 3EE– to support the scheme design process, demonstrate Building regulations Part L1B compliance, to demonstrate consideration to achieve a 20% CO2 emission reduction against the CIBSE standard case model via renewable technology, along with intent to deliver a minimum BREEAM 'domestic' refurbishment –'Excellent' rated dwelling (in accordance with the local authority planning policy targets).
The existing property under review is a 2nd storey office space– The proposed development will entail the conversion of the existing 2nd floor from office space to a 2No bedroom residential flat.
Syntegra Consulting will provide accurate and professional justification calculations and overview detailing what LZC and renewable have been reviewed for the both scheme(s) and how the London Borough of Richmond Council energy and Sustainability UDP/SPD/Local Planning policies (Core Policy CE1 of the Core strategy)  will be met in terms of renewable/LZC and building services design.
In addition, Syntegra will offer consultancy advice in relation to Building regs U-Values building fabric requirements and renewable/LZC technology options and general M&E strategy options/considerations. Sustainability and Energy Statements will be conducted demonstrating that the applications include the consideration of all renewable energy technology / energy efficient measures. SAP assessment compliance checks, will be provided based on proposed scheme U-values and other services based design recommendations/assumptions. A series of SAP assessments will need to be run to assist in the evaluation overview justifying building regs compliance.