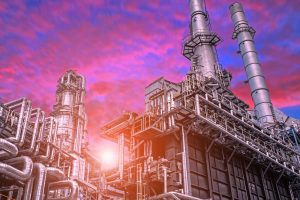 The government has issued guidance around the potential impact of a 'no deal' Brexit on environmental standards in the UK, affecting areas including waste, air quality, water, and protection of habitats and species.
A large body of existing EU environmental law currently covers these areas and some of this legislation also delivers the UK's commitments under international environmental agreements such as the Nagoya Protocol, 'which aims to ensure benefits derived by users of genetic resources (of plant, animal, microbial or other origin) are shared with those providing them', the note says.
There is also a large body of domestic environmental legislation covering the UK, England, Scotland, Wales and Northern Ireland enforced by bodies such as the Environment Agency or equivalents in devolved administrations, or by judicial systems within the UK.
The UK government says it is committed to maintaining environmental standards after Brexit, and will continue to uphold international obligations through multilateral environmental agreements.
The EU Withdrawal Act 2018 will ensure all existing EU environmental law continues to operate in UK law, providing businesses and stakeholders with certainty for the period after Brexit.
Even if there's a 'no deal' Brexit, the UK government and devolved administrations will amend current legislation to correct references to EU legislation, transfer powers from EU institutions to domestic institutions and ensure we meet international agreement obligations, according to the guidance.
'The UK government will then have the opportunity, over time and with parliamentary scrutiny, to ensure the legislative framework for England (and environmental matters that are not devolved) delivers our aim to be the first generation to leave the natural environment in a better state than we inherited it.'
On 18 July 2018, the government announced it will bring forward the first Environment Bill in more than 20 years. The Bill will apply to England and reserved matters and will incorporate a range of issues, including clean air. It builds on the vision set out in the 25 Year Environment Plan to achieve a 'Green Brexit' and ensure the environment can be cleaner and greener for future generations.
With a 'no deal' Brexit or a negotiated settlement, the UK government will establish a new, independent statutory body to hold government to account on environmental standards in relation to England and reserved matters once we leave the EU, alongside a statutory statement of environmental principles to guide future government policy making.
'We are considering what interim measures may be necessary in a no deal scenario after 29 March 2019 and before the Environment Act is passed and comes into effect, the note explains.
The UK's legal framework for enforcing domestic environmental legislation by UK regulatory bodies or court systems is unaffected by Brexit and continues to apply. Environmental targets currently covered by EU legislation are already covered in domestic legislation. Permits and licences issued by UK regulatory bodies will continue to apply as now.
* Read more about plans for an independent statutory body and Environment Bill.
A number of technical notices cover specific areas of environmental legislation which may involve actions for businesses or citizens. These will be published over the coming weeks.