Tens of thousands of properties are potentially being let illegally by landlords due to false Energy performance Certificate (EPC) scores affecting around 2.5 million buildings, according to a new report.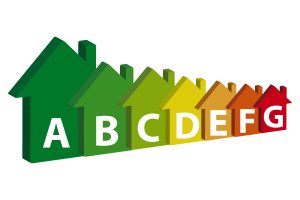 The report by property technology solutions provider Spec notes that floor space is used as a key component to creating an energy rating, and that a 1% change in property area size could result in a one-point change to an EPC score.
The Impacts of Inaccurate Area Measurement on EPC Grades research claims that inaccurate measures of property floor space have probably led to incorrect EPC scores, indicating that up to 2.5 million EPCS are likely to be inaccurate and that an estimated 35,000 E-rated properties are being let illegally, having been given a higher score than the building would otherwise receive.
The report claims that current measurement techniques used by Domestic Energy Assessors' (DEA) can lead to inaccuracies regarding floor space measurements. These techniques, the report claims, have created an average discrepancy on property areas of around 8.6% – around 87 square feet.
Spec's senior advisor Antony Browne said: "Our study reveals that it's not really a case of if your EPC is measured inaccurately, but how much it is measured inaccurately. Inaccurate EPCs present serious challenges and risks not only to property professionals, consumers and estate agents – but also the environment. It means tens of thousands of landlords are unwittingly renting out their properties, opening them up to the risk of fines of thousands of pounds through no fault of their own.
"Measuring the energy efficiency of buildings accurately is essential in limiting their environmental impact and tackling the bigger global issue of climate change. If you are not measuring the problem properly, you won't tackle it effectively."
The Minimum Energy Efficiency Standard (MEES) came into effect last April, imposing new rules on both domestic and commercial properties within the private rental sector. Before the new legislation was introduced, research found that energy efficiency standards had fallen in significant numbers of commercial properties.
The new regulations prohibit landlords from granting a tenancy to new or existing tenants if the property has an Energy Performance Certificate (EPC) rating below band 'E'. Spec claims that 35,000 E-rated buildings could fall below the MEES threshold.
Syntegra Director Alan King said landlords concerned about their EPC ratings should get in touch for a discussion about measures that can be implemented quickly at reasonable cost as part of routine maintenance works.
'Landlords shouldn't be put off making changes in their properties for fear of huge bills. Most changes that will boost their property's EPC rating can be carried out relatively inexpensively and as part of ongoing maintenance programmes rather than involving huge capital outlay. Within a very quick period of time, they will see a good ROI on their investment with lower energy bills and better sustainability credentials which is a good deal.'