While UK figures for renewable energy reached record levels last year, officials still believe the 2020 national renewable energy targets will be missed.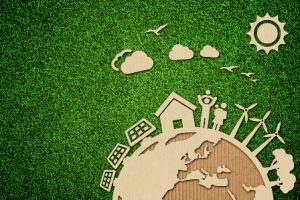 Government figures show 33% of electricity produced in the UK in 2018 was renewable, new Government figures show, up 2.9% on 2017, driven by growth in oil, wind, solar, bioenergy, and waste.
The Department for Business, Energy and Industrial Strategy (BEIS) showed coal reached a record low, down 25% on the previous year, and natural gas fell 3.8%, but overall fossil fuel production increased.
The UK's overall emissions fell by 9.1 million tonnes, a year-on-year 2.4% decrease, due to more renewable electricity sources.
But fossil fuels still make up 79.4% of the overall energy supply with renewables still only accounting for 11% of the final consumption.
The UK target is for that figure to be 20% by 2020 but the switch doesn't appear to be happening quickly enough for that to be reached.
The Government has pledged long-term commitment to offshore wind farms which have seen significant funding in the previous few years.
Most recently, a 10-year, £100m industry-funded programme, the Offshore Wind Growth Partnership (OWGP) – was launched to spur the growth of the UK's offshore wind sector and benefit UK businesses.
The OWGP is part of a programme which will see at least 30GW of offshore wind installed in the UK by 2030 – generating a third of the UK's electricity as result and increasing UK business contributions to the nation's offshore content from 48% to 60%.
Commenting on the figures, Alan King, Syntegra MD, said: 'These figures show just what an uphill battle the UK faces in relation to meeting key targets.
'That is why it is so crucial that businesses explore ways in which they can make the switch to renewable energy sources as quickly as possible. All new developments we work on in the built environment maximise the use of renewables but we would urge organisations to look at their existing building stock to see how they can cut  fossil fuel use, in turn reducing their energy bills and their carbon footprint, giving them the environmental edge over peers in their sector who persist with harmful emissions levels.'
*A group of more than 25 of the UK's largest retailers have collectively reduced their absolute carbon footprint by more than one-third (36%) since 2005, a new study has found.
As part of the British Retail Consortium's (BRC) 'Better Retail, Better World' campaign, the study explored the emissions reduction, water management and waste reduction efforts of 27 household name retailers, including the John Lewis Partnership, Ikea and Fenwick.
It had set a target of a 25% reduction in emissions by 2020 calculated against a 2005 baseline.
Efforts to decarbonise energy use resulted in a 67% improvement in the retailers' footprint and deliveries to stores saw collective, absolute emissions down 47% over the past 13 years.
BRC chief executive Helen Dickinson called on retailers to increase their low-carbon activities in the wake of the Government's declaration of a 'Climate Emergency'.
'It's ever more important for businesses to unite to tackle these global challenges," she said.
"While we can see significant progress being made, we should not underestimate the scale of the challenge before us. The public wants to know that the food they eat, the clothes they wear and the goods they buy, are ethically made and responsibly sourced. Better Retail Better World brings together retailers to collaboratively play their part in creating a sustainable future."
Dickson's comments come shortly after a survey of more than 1,800 UK retailers found that two-thirds believe it will take three years or more to transform their business models, processes, operations and products for holistic sustainability.