Syntegra was asked to conduct glare analysis on a building development adjacent to a railway line in Leeds to ensure it did not have a negative impact on the signal visibility for train drivers.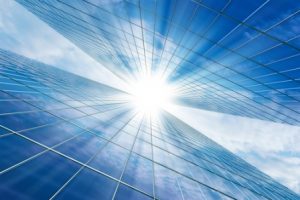 Network Rail requests major developments conduct a glare assessment to avoid issues on signal visibility and safety at level crossings as some buildings produce a solar reflection that affects train drivers, distracting them from their operations or falsely leading them to believe a signal is illuminated, causing a dangerous SPAD incident – signal passed at danger.
The glare can cause a distraction or nuisance so airport, rail, highways and planning authorities often require developers to provide glint and glare assessments to assess the potential glint and glare impacts of a proposed development. This measure can, therefore, be a major element of a planning application for such projects.
The assessment result showed the proposed scheme – consisting of two high rise buildings with 349 residential units – does not negatively impact on the railway running alongside it. The Daylight Glare Probability values with the proposed building have not been increased from the existing values, because the amount of glare blocked by the proposed building is more than the reflected glare from the proposed building.
The railway guidelines detail the visibility of signals, train drivers' field of vision and the implications in terms of signal positioning in relation to buildings with large glass facades next to railway lines.
Our report noted: 'The proposed development is not expected to cause any significant impact to discomfort glare at the adjacent railway.'
The planning application for this particular project is still live and as yet undecided but Syntegra undertakes this type of work for clients around the country on a regular  basis as the trend for large glass–panelled block developments continues .
* In 2015, world leaders agreed to 17 goals for a better world by 2030. https://www.globalgoals.org/ These goals have the power to end poverty, fight inequality and stop climate change. Guided by the goals, it is now up to all of us, governments, businesses, civil society and the general public to work together to build a better future for everyone. Syntegra's work is underpinned by many of the goals.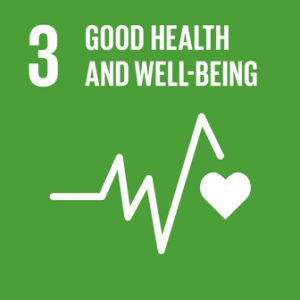 Goal 3:
Ensure healthy lives and promote well-being for all at all ages.
Over the last 15 years, the number of childhood deaths has been cut in half. This proves that it is possible to win the fight against almost every disease. Still, we are spending an astonishing amount of money and resources on treating illnesses that are surprisingly easy to prevent. The new goal for worldwide Good Health promotes healthy lifestyles, preventive measures and modern, efficient healthcare for everyone.