A staggering £60m is being wasted by UK businesses in unnecessary energy bills, according to a new report.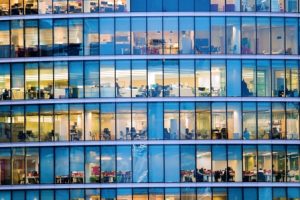 Energy thinktank Green Alliance says energy management needs to be improved if the country's climate targets are to be met.
The built environment accounts for 40% of national energy use and around one-third of emissions
This month's report showed that wasted energy from offices in the City of London alone is the equivalent of the power needed to run 65,000 homes and costs £35m a year. Its carbon emissions are the same as 46,000 cars a year.
Energy waste across fewer than 3,300 offices in Manchester, Bristol, Leeds and Birmingham could power more than 42,000 homes at a cost of £25m annually.
Wasted energy includes lights and computers being left on overnight and unregulated heating.
The report urges businesses to invest in technological solutions to save emission and money if the UK is to meet its net-zero emissions target set for 2050.
The Green Alliance's senior policy analyst Caterina Brandmayr said: "We all work for or know businesses that waste energy, whether it's leaving lights on at night or wasting heat. It's hard to see why dealing with this problem isn't yet a priority, for companies in terms of cost savings or for the government in reaching its carbon targets.
"Digital technology is an obvious and inexpensive way to track and control energy use, cutting business costs and carbon emissions. Cities will play a leading role in cutting emissions and would be a great place to start the UK's business energy efficiency revolution."
The Government has committed to cutting energy use by at least 20% by 2030, but the Green Alliance has warned that existing policies will not put measures in place to achieve the target.
Government laws and plans to achieve the goal include initiatives for all rented commercial building to be required to operate at a minimum energy efficiency standard of EPC band B by 2030 which they claim could save businesses £1bn a year in energy bills.
Smart sensors and algorithms that can monitor and regulate energy use in buildings were highlighted as technologies that could help cut waste.
The report notes that Artificial Intelligence (AI) energy optimisation systems already on the market could cut energy use in commercial buildings by 14%, generating payback in just a few months with the City of London businesses, for example, saving £13m on their collective energy bill within a year.
According to PwC, if the global agriculture, transport, energy and water sectors were to implement AI systems across their operations, worldwide greenhouse gas emissions would fall by 4% in the next decade.
* Syntegra has produced its own guide to help businesses 'green' their offices. For tips, please visit https://syntegragroup.com/2019/09/syntegras-quick-guide-to-green-office-measures/
* In 2015, world leaders agreed to 17 goals for a better world by 2030. https://www.globalgoals.org/ These goals have the power to end poverty, fight inequality and stop climate change. Guided by the goals, it is now up to all of us, governments, businesses, civil society and the general public to work together to build a better future for everyone. Syntegra's work is underpinned by many of the goals.
Global Goals 13: Climate Action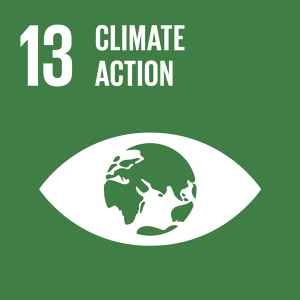 Take urgent action to combat climate change and its impacts
Target 13.2: INTEGRATE CLIMATE CHANGE MEASURES INTO POLICIES AND PLANNING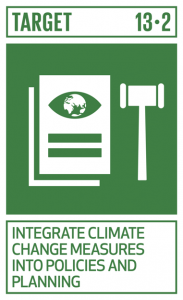 Integrate climate change measures into national policies, strategies and planning.