Syntegra Consulting has successfully undertaken the Air Conditioning Inspection of Woodley House in Woodley.  Syntegra undertook the ACI inspection of the Woodley House air conditioned office.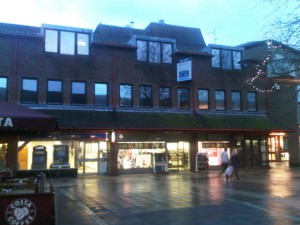 The undertaking of an ACI (Air Conditioning Inspection) is a legal requirement according to article 9 of the Energy Performance Building Directive in England and Wales (EPBD).  Air Conditioning Inspections are mandatory for all buildings with installed systems with rated cooling output greater than 12kW.  The air conditioning inspection consisted of site inspections and the production of the Air Conditioning Inspection reports, which presents the site inspections findings and the recommendations for improving the system's energy efficiency in order to save energy and reduce carbon emissions.
The office building inspected lies under the packaged cooling systems assessment since it is air conditioned by a number of multi split systems and single DX split systems.
Syntegra consulting has managed to identify areas of improving the energy efficiency further of the building's air conditioning system.  Recommendations were made in improving the AC management and control methodology.  In addition, Syntegra investigated in improving the AC system's efficiency and buildings overall energy performance further, by recommending the use of LED lighting.  LED lighting is the most energy efficient lighting technology compared to conventional technologies.  Furthermore, LED lighting generates minimum heat, which helps reducing a building's cooling load from lighting.  Therefore, LEDs not only reduce the lighting electricity cost, but also the AC (air conditioning) cost of electricity due to reduced heat gains (cooling load.
For more information on Air Conditioning Inspections and FREE LED Lighting Feasibility Studies, please contact Syntegra Consulting on T: 08450 091625 and Email: mail@syntegra-epc.co.uk