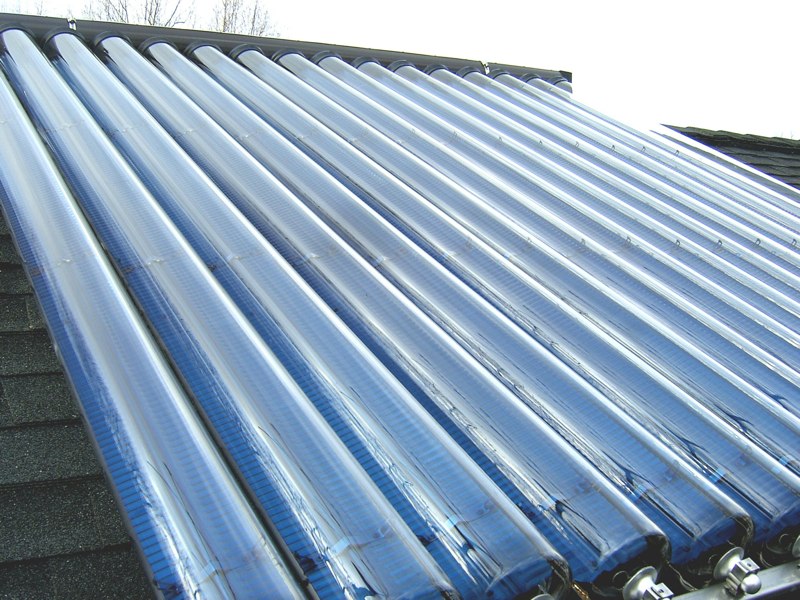 There is a growing voice of dissent urging for a rethink of the UK Governments shock proposal to drop Solar Thermal from the UK renewable energy push.
March 2nd saw the government publish a proposal to end the support for Solar Thermal hot water heating. The news comes just as the UK market has started to recover and HMRC edges towards a decision on whether to hike VAT for Solar Thermal from 5% to 20%.
Should the proposal go through, Solar Thermal water heating will be cut from the Renewable Heat Incentive scheme entirely from 2017.
The proposal has caused shock for many as Energy Secretary, Amber Rudd, has repeatedly stated that renewable heat is the main focus for the UK renewable policy to help bring the UK back on track to reach it's 2020 renewables targets.
The news comes despite Solar Thermal being one of the most established and accessible renewable energy technologies with over 350GW of global capacity, which is considerably more than the global capacity of Solar PV. The application of Solar Thermal technology is now far reaching, having expanded into space heating, community heating, district heating, hotels, hospitals and even industrial processes.
The proposal would also mean that the Government's stated intention to ensure less-able-to-pay households can benefit more from the Renewable Heating Incentive scheme is in doubt. Unlike some renewable energy technologies, Solar Thermal works effectively in built-up urban areas and on smaller roofs, has both negligible running costs and can be added to pre-existing heating systems. Furthermore, Solar Thermals performance is not dependent on a highly insulated house, which means that it's application is well suited to homes in fuel poverty.
Many within the UK Solar industry and concerned that this could reduce the opportunities for British homes to invest in renewables easily and beneficially.
Concerns are also raised within the industry that the growth seen in the UK Solar market since the introduction of the Renewable Heat Incentive scheme in early 2014, which saw an 88% increase in monthly Solar Thermal sales inquiries compared to the same period in 2013, according to the Solar Trade Association (STA), could be in jeopardy.
The STA also carried out analysis which showed that while Solar Thermal is already relatively affordable, costs could be further reduced given the strong domestic market. Concerns that the proposal could also put domestic manufacturing of renewables at risk may also be well founded.
The Solar Trade Association is now calling on the government to allow Solar Thermal to contribute not just to hot water, but also space heating and still qualify for the Renewable Heat Incentive scheme, which would mean the technology can be combined with biomass boilers and heat pumps. The STA is also asking for Integrated Thermal and PV systems to be eligible.