Carbon emissions from energy generation and use could be cut by more than half with the introduction of low carbon technologies, a new report has indicated.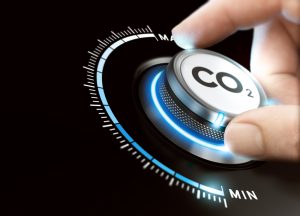 Electric vehicles, renewable energy and innovative new fuels could help power the shift and lead to a reduction in emissions of 54%, says the report, 'Technology – the climate saviour?' by Dutch bank ING.
The survey analysed the potential impact of green technologies being installed across seven sectors between 2019 and 2050 – namely power, heavy industry, real estate, light-duty vehicles (LDVs), trucks, shipping and aviation.
The scenario, which ING claims is "positive yet realistic", involves the world switching entirely to electric cars and 65% to electric trucks, with 10% of ships using low-carbon fuel and 14% of flights using biofuel.
The report says it is possible for wind and solar power to meet a third of global electricity demand annually by 2050 – the point at which it claims all coal plants will have ceased to operate.
Provided these trends come to fruition, global energy-related emissions will fall 64% from 33 gigatonnes in 2017 to 12 gigatonnes by 2050, ING suggests.
The report claims that despite the predicted rise in global power demand, which is set to increase by 160% to 52,000 TWh before 2050 as the world's population grows, technology can help separate growth from emissions.
"There is a great deal of optimism around the role innovation can play in tackling climate change, but in reality, there will be many technology-induced knock-on consequences which need to be addressed," ING's chief economist Gerben Hieminga said.
"For example, a rapid take up of electric cars and trucks reduces oil demand is likely to cause oil prices to drop. Without policies in place, this could trigger increased demand and emissions from aviation."
The scenario detailed in ING's report notably excludes any use of nuclear power, carbon capture and storage (CCS) or direct air capture, with the bank describing them as "highly uncertain technologies". It is also based on the assumption that the general public will not alter their current flying, building heating or cooling habits.
To achieve the benefits outlined in its 2050 scenario, ING is calling on world leaders and policymakers to implement laws and launch funds to reward the uptake of green technologies, and in particular the introduction of policies which will make technologies such as electric vehicles and sustainable fuels cost-competitive to traditional alternatives, and lead to an uptake of investment in infrastructure to support their design, manufacture and use.
A separate study from Centrica Business Solutions found that technologies such as battery storage and solar could "inspire a new industrial revolution" and save the manufacturing sector at least £540m on its energy bills.
Huge savings could be made from technologies such as new heating and lighting, solar, combined heat and power (CHP) and battery storage, the company suggests, indicating that  the UK's productivity could be boosted by £12.9bn if just half of manufacturing firms took up energy technology improvements.
Edie's recent Insight Report into sustainability in the manufacturing sector found that more than a third (35%) of companies in the industry are on track to source 100% renewable energy by 2020.
* In 2015, world leaders agreed to 17 goals for a better world by 2030. https://www.globalgoals.org/ These goals have the power to end poverty, fight inequality and stop climate change. Guided by the goals, it is now up to all of us, governments, businesses, civil society and the general public to work together to build a better future for everyone. Syntegra's work is underpinned by many of the goals.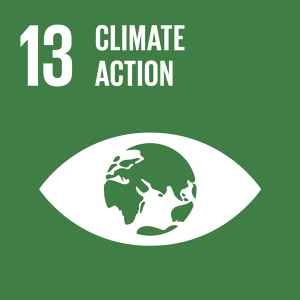 Goal 13: Climate Action
Take urgent action to combat climate change and its impacts.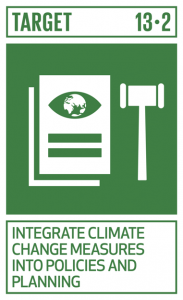 13.2: INTEGRATE CLIMATE CHANGE MEASURES INTO POLICIES AND PLANNING
Integrate climate change measures into national policies, strategies and planning.