With all eyes very much on the built environment getting its house in order in the sustainability spotlight, one solution might be waiting neatly packaged for developers to consider.
Cross Laminated Timber (CLT), has many advantages over traditional build materials in terms of cost, speed and safety of construction and, critically, environmental concerns.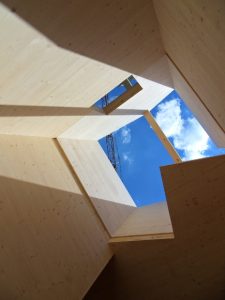 Softwood boards are layered and glued together – usually between three and seven pieces of wood – to create panels which then have appropriate holes cut for windows and door openings.
The panels can then be assembled on site to construct entire buildings without the need for any 'wet' processes meaning no moisture enters the building and waste levels are kept to a minimum.
Developers estimate a project using CLT can be built six times faster than a traditional building, minimal scaffolding is needed reducing site health and safety risks and the end product is lighter so the foundation layer can be much thinner.
Material costs comparative to typical steel and concrete input is about 15% less and labour costs are cut because the prepared panels delivered to a site require fewer people to put them together than starting a development from scratch.
By using pre-prepared materials, developers can also inform other trades people about specific dimensions meaning they, too, can pre-assemble certain components, cutting building times even further. (Modifications at a later stage, however, are more costly and time-consuming so it is important to have a client's absolute spec signed off before work commences).
Wood has a better environmental footprint than some other materials if it is sourced ethically with a renewability programme in place and sequesters carbon during growth with CLT having a high standard of airtightness for added energy efficiency.
Reduced concrete means reduced embodied energy with thermal bridging reduced or eliminated completely.
While singing CLT's praises, it is only realistic to weigh up some of the relatively new system's downsides.
Design alteration is difficult and costly once work has begun on a project due to the prefabricated nature of the CLT panels.
Once in place, it is hard to relocate any services if amendments are required to the original layout design and discolouration of panels is inevitable. External cladding and, usually, added insulation are required on the CLT.
Limited numbers of CLT manufacturers means panels often have to be transported long distances, frequently overseas, adding to emissions concerns.
Environmentally unfriendly glue is typically used to prepare the panels although some less harmful products are now coming into more widespread use.
While it is acknowledged that there is no silver bullet for building the perfect eco-friendly development, greater use of CLT is certainly food for thought for the construction industry and developers.
Everyone involved in this industry needs to rip up the old-style rule book they swear by and think outside the box for ways to minimise their carbon footprint. CLT and its associated benefits might just be as good a starting point as any from which to build a more sustainable future.
The Building Research Establishment (BRE) offers the following list of pros and cons of working with CLT:
Advantages:
As a renewable material, stores carbon throughout its usable lifespan
Avoids thermal bridging (in parapet walls or flat roof solutions)
Good delivery of airtight envelope
Greater load distribution can reduce thickness of transfer slabs
Light weight reduces load on foundations so less need for materials with high embodied energy (eg concrete)
Need for robust upfront design may improve overall design and efficiency
Robust finished wall will take sundry fixings
Simple and fast onsite construction process
Suitable for non-visible as well as exposed finishes
Vapour-permeable wall construction
Limitations:
Requires accurately set out groundworks
Requires completed designs ahead of start on site, to allow for offsite manufacture
Requires external cladding or render to provide weatherproof envelope
Use limited to above damp-proof course or equivalent level
* In 2015, world leaders agreed to 17 goals for a better world by 2030.  https://www.globalgoals.org/  These goals have the power to end poverty, fight inequality and stop climate change. Guided by the goals, it is now up to all of us, governments, businesses, civil society and the general public to work together to build a better future for everyone. Syntegra's work is underpinned by many of the goals.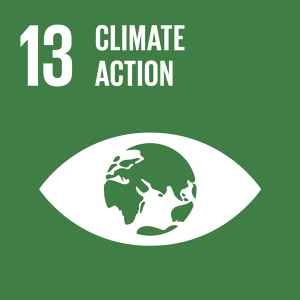 Goal 13 states: Take urgent action to combat climate change and its impacts. Climate change is a real and undeniable threat to our entire civilisation. The effects are already visible and will be catastrophic unless we act now. Through education, innovation and adherence to our climate commitments, we can make the necessary changes to protect the planet. These changes also provide huge opportunities to modernize our infrastructure which will create new jobs and promote greater prosperity across the globe.

13.2: INTEGRATE CLIMATE CHANGE MEASURES INTO POLICIES AND PLANNING
Integrate climate change measures into national policies, strategies and planning.