The UK Green Building Council (UKGBC) has launched a new five point framework outlining how developers, designers, owners, occupiers and policymakers can define and deliver a net-zero built environment.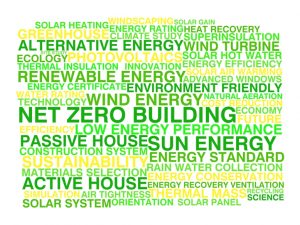 The report, co-sponsored by sustainable developers the Berkeley Group, aims to build consensus on what net-zero looks like and means in relation to the built environment, both in terms of the construction phase and a building's operational energy use.
Steps to Achieving a Net Zero Carbon Building
Establish Net Zero Carbon Scope
1.1 Net zero carbon – construction
1.2 Net zero carbon – operational energy
Reduce Construction Impacts
2.1 A whole life carbon assessment should be undertaken and disclosed for all construction projects to drive carbon reductions
2.2 The embodied carbon impacts from the product and construction stages should be measured and offset at practical completion
Reduce Operational Energy Use
3.1 Reductions in energy demand and consumption should be prioritised over all other measures.
3.2 In-use energy consumption should be calculated and publicly disclosed on an annual basis.
Increase Renewable Energy Supply
4.1 On-site renewable energy source should be prioritised
4.2 Off-site renewables should demonstrate additionality
Offset Any Remaining Carbon
5.1 Any remaining carbon should be offset using a recognised offsetting framework
5.2 The amount of offsets used should be publicly disclosed
New buildings and major refurbishments targeting net zero carbon for construction should be designed to achieve net-zero carbon for operational energy by considering these principles.
The document outlines short-term and long-term ambitions for organisations in the built environment. Short-term aims will focus on setting minimum energy efficiency targets and limits on the use of offsets while long-term targets will be established over the next 10 years to increase the scope of the framework to encourage more firms to adopt it.
The UK GBC's senior policy advisor Richard Twinn said: "The urgency of tackling climate change means that businesses must work together to drive down emissions as fast as possible. But this requires a shared vision for what needs to be achieved and the action that needs to be taken. This framework is intended as a catalyst for the construction and property to build consensus on the low carbon transition and start to work towards consistent and ambitious outcomes."
The built environment accounts for around 40% of emissions so it is likely that any net-zero target set in law will require transformation in the sector.
The World Green Building Council also has a long-standing commitment to encourage develops, landlords and regional planners to achieve net-zero carbon for operational energy by 2030 and that every building must be net-zero by 2050.
Berkeley Group's chief executive, Rob Perrins, said: "This framework is an important step towards defining zero carbon buildings and helping the industry understand how they can be delivered.
"We want to help lead this work, which is so important to decarbonising the built environment and protecting our planet for future generations. Sustainability runs through everything we do at Berkeley Group. We have already become a carbon positive business and have committed to creating new homes that can operate at net zero carbon by 2030."
* In 2015, world leaders agreed to 17 goals for a better world by 2030.  https://www.globalgoals.org/  These goals have the power to end poverty, fight inequality and stop climate change. Guided by the goals, it is now up to all of us, governments, businesses, civil society and the general public to work together to build a better future for everyone. Syntegra's work is underpinned by many of the goals.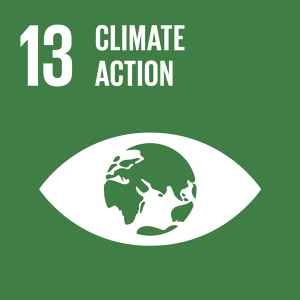 Goal 13 states: Take urgent action to combat climate change and its impacts. Climate change is a real and undeniable threat to our entire civilisation. The effects are already visible and will be catastrophic unless we act now. Through education, innovation and adherence to our climate commitments, we can make the necessary changes to protect the planet. These changes also provide huge opportunities to modernize our infrastructure which will create new jobs and promote greater prosperity across the globe.

13.2: INTEGRATE CLIMATE CHANGE MEASURES INTO POLICIES AND PLANNING
Integrate climate change measures into national policies, strategies and planning.