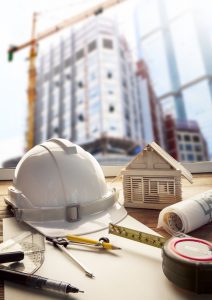 A project has been launched that will see a coalition of eight European cities, including Dublin and Leeds, completely decarbonise their existing building stocks by 2050.
The commitment, Build Upon2, is being convened by the World Green Building Council (WorldGBC) and will see the cities collaboratively develop and implement a built environment renovation and retrofitting framework aimed at boosting residents' wellbeing and local economies while dramatically reducing carbon emissions.
Over the years as the framework is used, the cities involved will be required to lobby national policymakers to introduce ambitious net-zero measures based on their local data.
The aim is for the cities to prove that net-zero is possible for the built environment sector in urban environments by the middle of the 21st century to limit global warming below 1.5C.
WorldGBC says "deep renovation" centred around wellbeing and environmental sustainability could also solve a host of other challenges, including fuel poverty, indoor air quality and increasing pressure on healthcare and social services.
The cities taking part in the EU-funded scheme are Leeds, England; Dublin, Ireland; Velika Gorica, Croatia; Budaörs, Hungary; Padova, Italy; Madrid, Spain; Wroclaw, Poland and Eskişehir, Turkey. The eight national Green Building Councils for these cities will support WorldGBC in delivering the programme, along with Climate Alliance and the Buildings Performance Institute Europe (BPIE).
"We have to scale up our efforts to bring all our buildings up to date and renovate to provide healthy and comfortable living conditions, whilst at the same time reducing their energy demand," WorldGBC's chief executive Cristina Gamboa said.
"Energy renovation is an indispensable long-term sustainable solution to alleviate energy poverty and to deliver warmer homes for our residents, healthier schools for our children and reduced energy bills for our hospitals and businesses."
As Build Upon2 develops, WorldGBC will make the net-zero framework available to the Covenant of Mayors Office-Europe, which represents more than 7,000 local authorities across the continent. Its aim is to get another two cities signed up to the coalition by the end of 2020.
Last year, WorldGBC called on businesses in the built environment to set their own net-zero carbon targets for 2030 with particular emphasis on measures to decarbonise, eliminating operational carbon emissions from their building stock.
In a recent focus on encouraging ways to decarbonise, UK Prime Minister Theresa May vowed that energy use from new buildings in the UK would be halved by 2030, at the same time as halving the energy costs from the existing building stock, both homes and commercial premises.