Once again as Brexit continues to dominate airtime, column inches and many a social media post, it can be hard to find glimmers of any positive moves being made to tackle the country – and world's – even more pressing emergency: climate change.
Yet buried deep in the weeds of daily news coverage recently were two beacons of hope and we wanted to bring them to the fore as events to really champion and celebrate and silence the incessant Brexit/leadership chatter just for a few moments at least.
The number of electric vehicle charging stations in the UK has overtaken the number of petrol stations for the first time – a statistic unveiled on the same day that the country broke the record for consecutive days without reliance on coal-powered energy generation. Two low-carbon initiatives to boast about.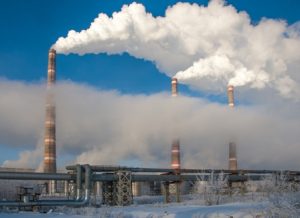 In a record-breaking month for low-carbon generation, charging form Zap-Map announced there are currently 13,688 public charging devices for EVs, compared with 8,400 petrol stations.
The data highlights the ongoing transition towards EVs in the UK as in 2000 there were more than 13,100 petrol station sites and just 1,500 public chargers in 2011.
Zap-Map's co-founder Ben Lane said: "The public and private sectors are now investing heavily in the UK's EV charging infrastructure to ensure that there are sufficient charging points to support the growing electric fleet.
"This month's milestone reveals the rapid pace of change already underway as the age of the combustion engine gives way to an all-electric era with vehicles offering both zero-emissions and a better driving experience."
The UK's EV market grew by a record-breaking 19% in 2018, with one EV being registered every nine minutes. In total, 59,911 EVs were registered in the UK last year, of which 74% were plug-in hybrids. While only 26% of EV registrations were for fully electric models, this was still an increase on 2017's 14% figure.
This brings the UK EV stock to more than 196,300 vehicles, following seven consecutive years of growth.
May 28th saw the 11th consecutive day of non-coal powered energy generation as the UK (minus Northern Ireland) had gone more than 260 hours without coal-fired generation and May had become a "record-setting" month for low-carbon production with more than 600 hours – around 25 days – of coal-free power generation.
Great Britain experienced its first coal-free day following industrialisation in April 2017 but, as the Government continues with its plans to shut down all UK coal power plants by 2025, the National Grid has predicted that coal-free periods of low-carbon power generation will become the "new normal", with recent milestones suggesting this to be the case.
In early May, the UK completed its first full week without any domestic coal generation on the power grid since before the Industrial Revolution. Coal now accounts for less than 10% of national power output.
The first three months of 2019 saw the UK electricity grid clock up 650 hours of coal-free generation – more than was achieved during the whole of 2017 – suggesting that a zero-carbon electricity grid could be achieved by 2025.
The dramatic decline in coal generation has been supported by growth in the low-carbon alternative renewables sector with the latest Government figures showing that the renewables share of generation reached 33% in 2018, an increase of 3.9% compared to 2017. Overall, low-carbon sources (renewables and nuclear) accounted for 52.8% of total generation in 2018.
The fact that each of these sectors has been plugging away (no pun intended) at its own sustainability agenda is laudable. The fact they announced their impressive stats within hours of each other marks a huge milestone. These new low-carbon energy sources are becoming mainstream and we need to stop seeing them in silos and lead calls for them to be thought of as integrated services, working together to reduce harm to our environment.
Despite our apolitical stance, maybe we should all steal a political campaign slogan from a previous referendum (Scottish independence): better together. By grouping together success stories, maybe we can take back a few of those hijacked column inches, a few valuable minutes of airtime and encourage more posts and 'likes' and show the UK is serious about tackling this climate emergency. As one Tory party candidate's daughter told him: 'Saving Brexit is one thing, Dad: saving the planet is much more important in the long run.'