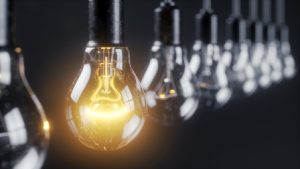 The UK's electricity system will distribute more power from renewable sources than coal-fired power stations for the first time this year, new figures indicate.
The National Grid revealed that 47.9% of electricity generated between January and May this year came from clean energy sources – solar, wind, hydro and nuclear, while 46.7% came from coal and gas.
And it predicts the second half of the year will see the percentage of renewable rise even further with the new North Sea Link's forthcoming connection to Norway's hydropower network.
Next year, one of the six remaining coal-fired power stations in Cheshire will be decommissioned.
And the Chancellor has recently announced a ban on gas boilers to heat new homes from 2015, relying instead on heat pumps and 'world-leading' insulation standards.
National Grid Electricity System Operator (ESO) plans to run a zero-carbon network for the UK by 2025  – excluding Northern Ireland –  ahead of the Government's new plans for total decarbonisation by 2050.
Its CEO John Pettigrew said: "We take our responsibility to run the UK's electricity and gas energy systems, in accordance with our licence obligations, extremely seriously and we seek to maintain the integrity of these systems while keeping energy costs down for UK homes and businesses," Pettigrew said.
"But as we look to the future, we are proud to champion world-leading feats of British engineering as we move to a net-zero power grid. The interconnectors that connect our electricity grid into Norway's hydropower are part of this story, as is having the know-how to bring renewable generation onstream to complement conventional sources of generating power."
National Grid is planning to operate at least six interconnectors by 2030, through which 90% of electricity imports will be from renewable sources, suggesting that this move will cut the carbon footprint of Britain's energy sector by 17%. It plans to invest around £1.3bn annually to support the net-zero transition.
* In 2015, world leaders agreed to 17 goals for a better world by 2030. https://www.globalgoals.org/
These goals have the power to end poverty, fight inequality and stop climate change. Guided by the goals, it is now up to all of us, governments, businesses, civil society and the general public to work together to build a better future for everyone. Syntegra's work is underpinned by many of the goals.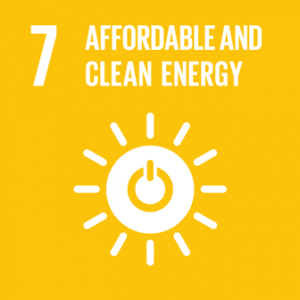 Goal 7: Affordable and Clean Energy
Ensure access to affordable, reliable, sustainable and modern energy for all.
Renewable energy solutions are becoming cheaper, more reliable and more efficient every day. Our current reliance on fossil fuels is unsustainable and harmful to the planet, which is why we have to change the way we produce and consume energy. Implementing these new energy solutions as fast as possible is essential to counter climate change, one of the biggest threats to our own survival.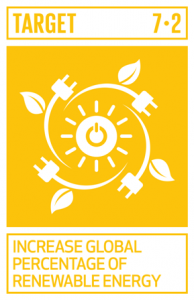 Target 7.2
INCREASE GLOBAL PERCENTAGE OF RENEWABLE ENERGY
By 2030, increase substantially the share of renewable energy in the global energy mix.