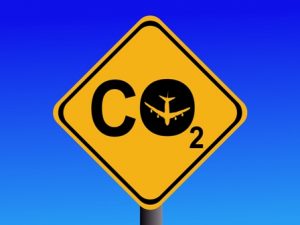 The UK Government has unveiled a new £80m pot to fund electric car and plane projects to boost the country's uptake of low-carbon transport solutions ahead of the 2050 net-zero deadline.
The money will be used to help researchers and businesses develop and commercialise 'the next generation' of transport, said the Department for Business, Energy and Industrial Strategy (BEIS).
Specific funding will be given to projects developing electric cars and vans and hybrid-electric passenger aircraft, jointly termed Power Electronics, Electric Machines and Drives (PEMD).
Those involved in such projects will also have access to practical tips and partnerships from an accredited, as yet unpublished, list of academic and private sector organisations.
BEIS claims that it is only through collaboration that the development of low-carbon PEMD will be accelerated rapidly enough for the transport sector to align with its net-zero for 2050 ambition.
Last year's increase of 2% in the UK's transport emissions – due mainly to petrol and diesel use – has been attributed by business leaders to a Government failure to back research projects.
The BEIS plans to allocate funding across four key areas of decarbonisation development:
identifying the gaps in low-carbon supply chains, developing industrialisation centres, creating "highly efficient, high-volume" supply chains and creating "low-volume, high value" supply chains.
"Building on our Faraday Battery Challenge and Battery Industrialisation Centre, this co-investment from Government and industry is a key part of our modern Industrial Strategy, building on our strengths and helping to create the next generation of net-zero technologies that will transform entire industries," Business Secretary Greg Clark said.
"Companies like Jaguar Land Rover and Lotus are choosing the UK to develop their new electric vehicles, whilst EasyJet and Rolls Royce have chosen the UK to develop their hybrid planes – all recognising and investing in the expertise and talents of the UK."
There are believed to be more than 100 projects in progress around the world to develop electric planes.
London's Heathrow Airport has already announced that it will waive landing fees for such planes which could be commercialised in the next decade.
The aviation sector is responsible for around 2.4% of global emissions and the UN believes its emissions have risen by a staggering 76.1% between 1990 and 2012.
The Government is consulting over the introduction of a carbon charge for transportation.
"An offsetting scheme could help inform travellers about how much carbon their journey produces and provide the opportunity to fund schemes, like tree planting, to compensate for those emissions," former Transport Secretary Chris Grayling said.
"However, our focus remains to target the development, production and uptake of zero-emission technology across all modes of transport."
Under its current Sector Deal for aviation, the Government has committed to funnel £125m into sustainable aviation projects.
Syntegra's Associate Transport Planner David Fletcher said: 'It will remain to be seen how the new Prime Minister Boris Johnson intends to deliver net-zero for 2050. But Boris Johnson has frequently stated his full backing for the UK's recently adopted net zero greenhouse gas emissions target for 2050. On World Environment Day, he tweeted that a government led by him would win our bid to host COP 2020, legislate for net zero emissions by 2050 and embrace the opportunity of green growth for the UK as a global decarbonisation leader.'
* In 2015, world leaders agreed to 17 goals for a better world by 2030. https://www.globalgoals.org/
These goals have the power to end poverty, fight inequality and stop climate change. Guided by the goals, it is now up to all of us, governments, businesses, civil society and the general public to work together to build a better future for everyone. Syntegra's work is underpinned by many of the goals.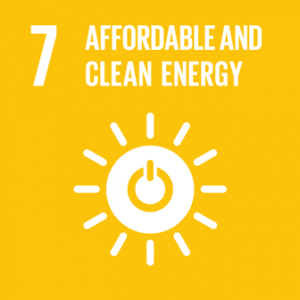 Goal 7: Affordable and Clean Energy
Ensure access to affordable, reliable, sustainable and modern energy for all.
Renewable energy solutions are becoming cheaper, more reliable and more efficient every day.Our current reliance on fossil fuels is unsustainable and harmful to the planet, which is why we have to change the way we produce and consume energy. Implementing these new energy solutions as fast as possible is essential to counter climate change, one of the biggest threats to our own survival.
Target 7.A
Promote access to research, technology and investments in clean energy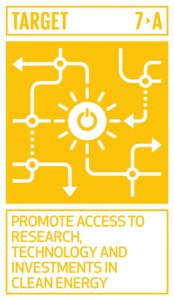 By 2030, enhance international cooperation to facilitate access to clean energy research and technology, including renewable energy, energy efficiency and advanced and cleaner fossil-fuel technology, and promote investment in energy infrastructure and clean energy technology.