Broad ranging measures announced as the UK Government unveiled its Environment Bill have been welcomed by the team at Syntegra which is already ahead of the game providing services  which will become mandated under the new legislation.
Building developments will increasingly have to be delivered in a way which protects and enhances nature.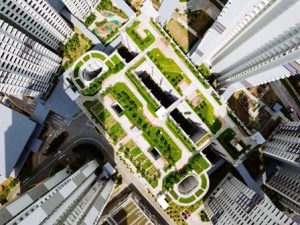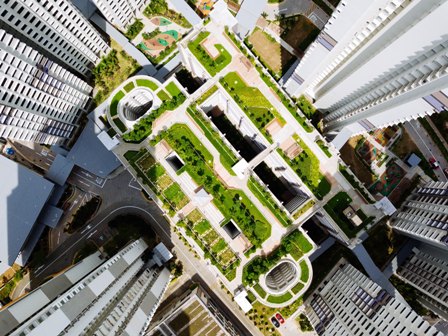 The bill, introduced into Parliament at the end of January, seeks to place 'biodiversity net gain' on a statutory footing by laying the foundation for the Nature Recovery Network to deliver long term action  by establishing Local Nature Recovery Strategies.
These strategies will strengthen the obligation of local authorities to enhance biodiversity in planning decisions.
Trish Holden, Syntegra's Director of Ecology Services, said: 'This scheme is currently being rolled out across many councils with ecologists starting to produce reports in support of planning applications that show calculations of habitats before and after ensuring net gain by using the Biodiversity Metric 2.0.
'Syntegra has produced these reports for a range of new crematorium sites in northern England and planning permission was granted based on the scheme ensuring net gain rather than net loss.
'Site design in the future will need to consider how the site layout impacts on existing habitats and ensures that key habitats for wildlife, such as hedgerows, are maintained and enhanced. Other major gains on site can include planting/incorporating orchards, ponds and wildflower meadows.'
The ground-breaking Bill will enshrine environmental principles in law and also introduce measures to improve air and water quality and tackle plastic pollution.
The Bill includes a new commitment to review the biggest developments in environmental legislation from around the world every other year.
Introducing the Bill, the former Environment Secretary Theresa Villiers said: 'We are facing climate change and our precious natural environment is under threat. We need to take decisive action.
'We have set out our pitch to be a world leader on the environment as we leave the EU and the Environment Bill is a crucial part of achieving this aim. It sets a gold standard for improving air quality, protecting nature, increasing recycling and cutting down on plastic waste.'
In relation to improving air quality, the aim is 'to reduce pollution so children and young people can live longer healthier lives' by setting 'an ambitious, legally-binding target to reduce fine particulate matter, the pollutant of greatest harm to human health'.
The Bill aims to ensure that local authorities have a clear framework for tackling air pollution and 'simple to use powers' to address pollution in their areas. The government will also be empowered to mandate manufacturers to recall vehicles and machinery when they do not meet the relevant environmental standards.
A new independent Office for Environmental Protection will be established to scrutinise environmental policy and law, investigate complaints and take enforcement action against public authorities, if necessary, to uphold environmental standards. The office's powers will cover all climate change legislation and hold the government to account on its commitment to reach net zero emissions by 2050. This ambition will be supported by championing nature-based solutions, helping to demonstrate our commitment to tackle climate change.
* In 2015, world leaders agreed to 17 goals for a better world by 2030. https://www.globalgoals.org/ These goals have the power to end poverty, fight inequality and stop climate change. Guided by the goals, it is now up to all of us, governments, businesses, civil society and the general public to work together to build a better future for everyone. Syntegra's work is underpinned by many of the goals.
Goal 15 states: A flourishing life on land is the foundation for our life on this planet. We are all part of the planet's ecosystem and we have caused severe damage to it through deforestation, loss of natural habitats and land degradation. Promoting a sustainable use of our ecosystems and preserving biodiversity is not a cause. It is the key to our own survival.
15.5: PROTECT BIODIVERSITY AND NATURAL HABITATS
Take urgent and significant action to reduce the degradation of natural habitats, halt the loss of biodiversity and, by 2020, protect and prevent the extinction of threatened species.