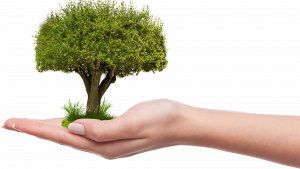 The UK's Committee on Climate Change (CCC) has published what it described as a 'once-in-a-lifetime' plan to help the Government deliver a green COVID-19 recovery programme and transform the country into a net-zero economy.
The CCC is an independent, statutory body established under the Climate Change Act 2008 to advise the UK and devolved governments on emissions targets and report to Parliament on progress made in reducing greenhouse gas emissions and preparing for and adapting to the impacts of climate change.
Key points in its detailed recommendations were widescale habitat restoration, a nationwide strategy for insulating homes and investment in digital technology to encourage homeworking and reduce commuter traffic, building on recent trends enforced by the strict lockdown measures imposed in March in response to the coronavirus pandemic.
There are signs of progress in some areas, the committee noted, but warned the Government was not acting fast enough. 'Now is the moment to get our house in order, coordinate national planning, and prepare for the inevitable changes ahead,' said Baroness Brown of Cambridge, chair of the CCC's Adaptation Committee.
It recommends that Ministers seize the opportunity to turn the COVID-19 crisis into a 'defining moment' in the fight against climate change.
The report highlights five clear investment priorities in the months ahead:
Low-carbon retrofits and buildings that are fit for the future
Tree planting, peatland restoration, and green infrastructure
Energy networks must be strengthened
Infrastructure to make it easy for people to walk, cycle, and work remotely
Moving towards a circular economy.
There are also opportunities to support the transition and the recovery by investing in the UK's workforce, and in lower-carbon behaviours and innovation:
Reskilling and retraining programmes
Leading a move towards positive behaviours
Targeted science and innovation funding
A national plan to insulate homes would create thousands of new green jobs as the UK battles the post-COVID recession and help reduce one of the biggest sources of greenhouse gas emissions in the country.
The committee believes the target of 2035 to phase out petrol and diesel cars could be brought forward to 2032 and as oil prices are currently at historic lows, they believe it could be an opportune moment to raise fuel duty without impacting consumers. Such a move could raise in the region of £15bn a year in government revenues that could be invested into further green programmes.
Tree planting and restoring peatlands, wetlands and other natural carbon sinks could generate "shovel-ready" projects that create new jobs and nature-friendly farming could be implemented, locking carbon into vegetation and soils, turning agriculture from a major source of emissions to a net absorber.
The report states that a net zero economy will require a net zero workforce, including the installation of low-carbon boilers and home insulation to enhanced broadband networks to encourage home-working and creating new jobs in industries such as offshore wind.
The Government's programme to get Britain back to work post-pandemic and beat the recession provides the opportunity to introduce retraining incentives, the committee suggests.
Transport emissions were slashed as more people worked from home during the lockdown phase so employers should be encouraged to make home working arrangements permanent wherever possible, they indicate.
For those who have to return to work, new infrastructure is recommended to help people walk or cycle rather than drive or rely on public transport.