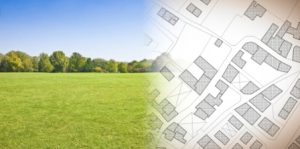 Syntegra has launched a new service for clients to help landowners maximise the profits on their land by taking over the entire planning process to attain planning approval and subsequent uplift in property/land value.
Under the land promotion service, our team will part or fully fund the process and commit our experience and expertise in planning issues, particularly where there are likely to be complexities around an application, to enable the land to attain planning and be developed in the chosen way.
Our range of in-house services available include – but are not limited to – the following services:
Planning stage reports
Daylight modelling (external/internal) – including Lux plans, Light pollution assessments, Solar Glare assessments
Energy assessments (including Overheating analysis, Thermal Modelling, Climate-based analysis/CHP optimisations study)
Sustainability assessments(BREEAM/LEED/WELL/SKA)
Ecology Services (including Ecological Appraisals/Protected Species Surveys/Arboriculture assessments/Landscape designs & LVIAs))
Civils design (including Flood Risk Assessments/SUDs design)
Utility capacity assessments
Air quality assessments/AQ neutral assessments and monitoring and odour assessments
Acoustic Noise Impact Assessments (including Vibration assessments)
M&E scheme design (including Ventilation and extract statements)
Highways design
Wind design assessments
Wind tunnel analysis
Waste management plans (Operational/Site)
Land Contamination assessments
Transport assessment/plan
All the above can be supported by experts for planning committee representation if required. Alongside an architect and planning consultant, our technical planning reports can form the bulk of either an outline or detailed planning submission/decision.
We work to obtain the appropriate level of planning permission for the development of a site so landowners can sell it on the open market complete with the benefit of relevant planning permission, thus maximising the value of the land.
As the promoter, Syntegra is able to fund or partly fund the whole process so there is no financial risk to the landowner – if planning permission is not granted or the sale is not possible for another reason, the person who owns the land is not left out of pocket in any way.
Our team earns its money by taking an agreed percentage of the ultimate sale price for the land once the process has been completed so we work closely with the landowner as we share a common goal of achieving the optimum value of the site in question.
Our roles include liaising with the planning authority, all technical planning reports and negotiating the sale of the site ready to be developed with all the necessary documentation secured.
We will arrange and undertake all site visits, surveys, design works, applications, any appeals and submission of revised applications where necessary.
Our land promotion or planning permission service will significantly increase the value of your land before its sale to developers.
Land we can work with includes farmland, Commercial and industrial premises, offices, hotels and pubs, sports grounds and sites previously refused planning permission.
We are aware that planning procedures on some areas of land can take several years to complete and this often puts off people from beginning the process.
A land promotion agreement removes the risk and everyday stress from landowners knowing that they are working with experts in the planning field, used to the vagaries of local authorities and regulatory bodies which need to be carefully navigated to secure compliant planning permission for efficient development.
Syntegra MD Alan King said: 'This is a new service we are providing as we realise the whole planning process can be extremely time-consuming and fraught with difficulties. At a time when new housing developments look set to flourish to meet UK Government targets for new homes, this service should be particularly attractive to clients with potential sites who want to obtain the maximum possible price from developers and who wish to de-risk it financially.
'We have many years of experience liaising with the relevant authorities attaining permission on single units, 1,000 unit sites, supermarkets and regeneration schemes. We are confident that by providing alternative reduced risk options we can make the whole process as efficient and stress-free as  possible for land or property owners  enabling us to deliver a win-win solution.'
If you are interested in exploring this new service, please contact our MD Alan King for an initial discussion.